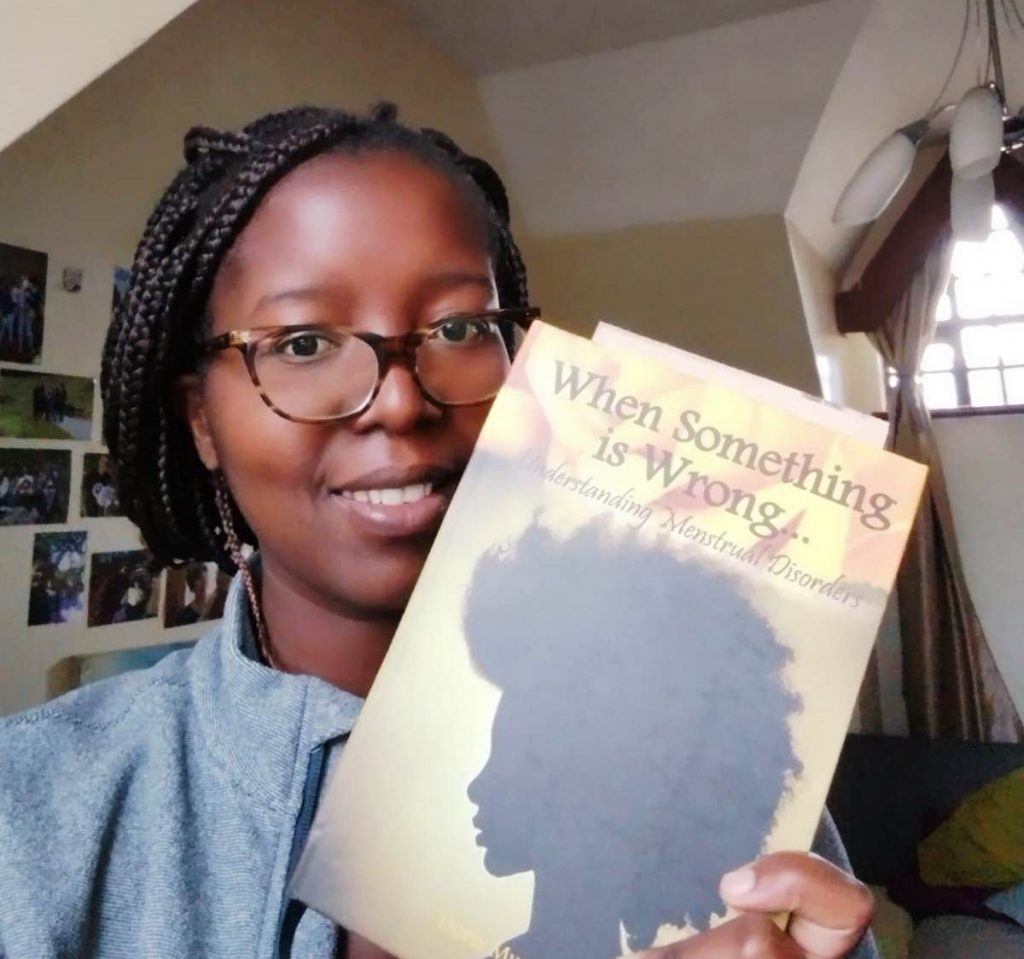 I got my copy of 'When Something is Wrong' from my aunt this year and I officially declare that I shall keep it, as my something to be passed down from me to my girl/ boy child when that time of adolescence comes. Why might you ask? Well, I am not ashamed to admit that I am culturally scared in matters of acceptable conversations. E.g. I find it uncomfortable to say I love you to a family relative straight to their face, but I can text it. Usually as I LUV U because I tend to think I LOVE YOU is a tad-expressive…but I digress. Back to the literature.
Doris Murimi's book allows me to walk in the footsteps of a bold girl who wants answers to help her understand the changes that are happening to her body and she is not scared of asking questions. Together with her friends male and female, they share their experiences and identify trained educators who help discuss thisphenomena.The book creates the safe Kenyan school space I wish I had growing up. It is so crucial to have trained adults with the capacity to educate adolescents on matters of menstrual health associated with adolescence and puberty and not just the basic ABC, or the here is a cucumber sit and listen discussion and if you dare to ask a question you risk being judged too knowledgeable on sex matters… (Re-catching my line of thought)which tended to be uncomfortable for everyone!
Indeed, having approachable and trained educators impacts a child differently. So, is this a book just for adolescent girls? No, it is so much more. This is a book for educators so that they can understand their role in breaking the silence/stigma on matters of menstrual health. This is a book for schools to share knowledge and create awareness on the need for boys and girls to understand themselves and menstrual health better. This is to the extent that the boys and girls are not confused or ashamed about what is happening around them but are understanding and able to offer support and advice when needed.  My hope is that these adolescents grow up to be husbands, wives or partners, and fathers and mothers, (should it be in their cards), who actively promote the normalization of conversations on menstrual health issues.
This is a book for the society to appreciate the importance of supporting open conversations on abnormal menstruation/menstrual disorders so that families and individuals can stop struggling in silence and shame.
Thank you, Doris.
Long story short, Buy it! Read it! Internalize it!  Buy another one! Donate it! And Follow Endo Sisters East Africa Foundation to learn more about menstrual health matters.
Grachen Akoth (LinkedIn), Fibroids Warrior